Ubænk
A spa experience at home
The beautiful BENCH was designed in 2006 by Tom Stepp. The original intention was for it to be wellness furniture for spa and sauna areas. Therefore, if you want a sense of wellness in your home, UBENK can be used in connection with your beauty routines and self-care. Today, however, it is made of wood, so avoid direct contact with the bath water.
UBÄNK is produced in strained oak veneer from FSC®-certified forests (FSC® N002763) in either mat lacquered natural oak or black painted oak. Although the bench looks fragile at first glance, the sustainable veneer is a very strong material that can actually support the weight of an adult person. Once the UNBENCH becomes part of your home, you won't see how you ever lived without it.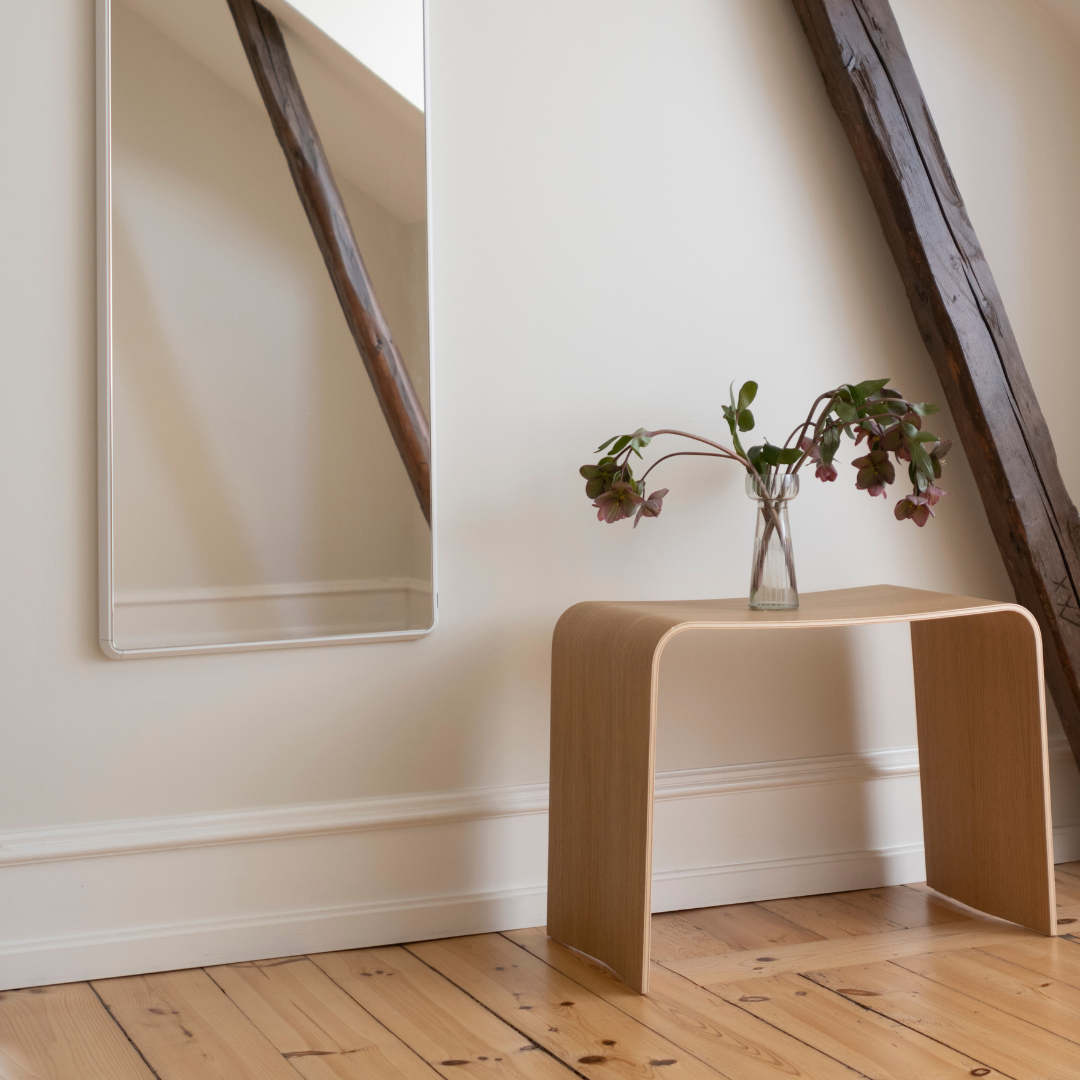 Beautiful for many years
UBÄNK has a clean and elegant look that fits perfectly into most Nordic homes. It can be used in the entrance hall when you need a seat, in the bedroom or your walk-in closet or as an extra chair at the dining table. In addition, the BENCH can also easily be used as a table next to the sofa or next to the bed.
UBÄNK is made of oak veneer with a water-based food varnish over it. We use this as it helps to maintain a good indoor climate and at the same time makes it possible to avoid unnecessary stress on the environment. With this varnish, it stays beautiful for several years, without the need for additional care. Should you spill on the furniture, avoid leaving it lying around, as it can soak in and damage the surface. The bench can be wiped with a dry or hard-wrung cloth, without the use of other treatments.
When you have had your UNBENCH for a long time and it starts to get old and scratched, it can be sanded down and treated again.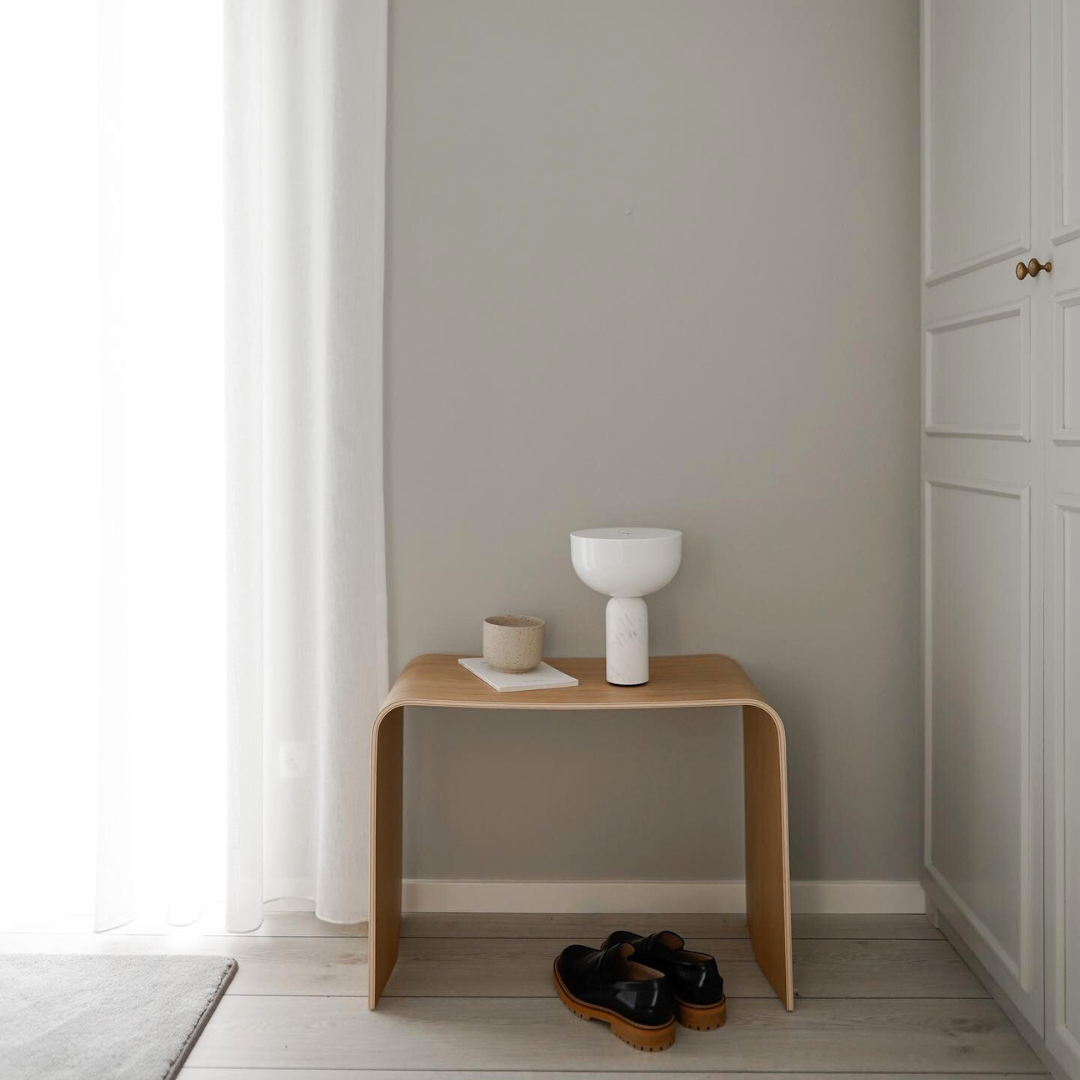 A sustainable bench
UBÄNK is made of oak veneer, which is made from wood from FSC®-certified forests (FSC® N002763). This certificate states that the bench is produced with consideration for the forest where it is felled, so that no more wood is cut than the forest itself can reproduce. Animal and plant life are also protected, and the people who work in the forest receive a decent wage, are trained and work with good safety equipment.
The FSC certificate is the only global labeling scheme for wood that has broad support from organizations such as WWF, Greenpeace, World Forests, social organizations such as the BAT cartel and companies worldwide.
- Read about our FSC certification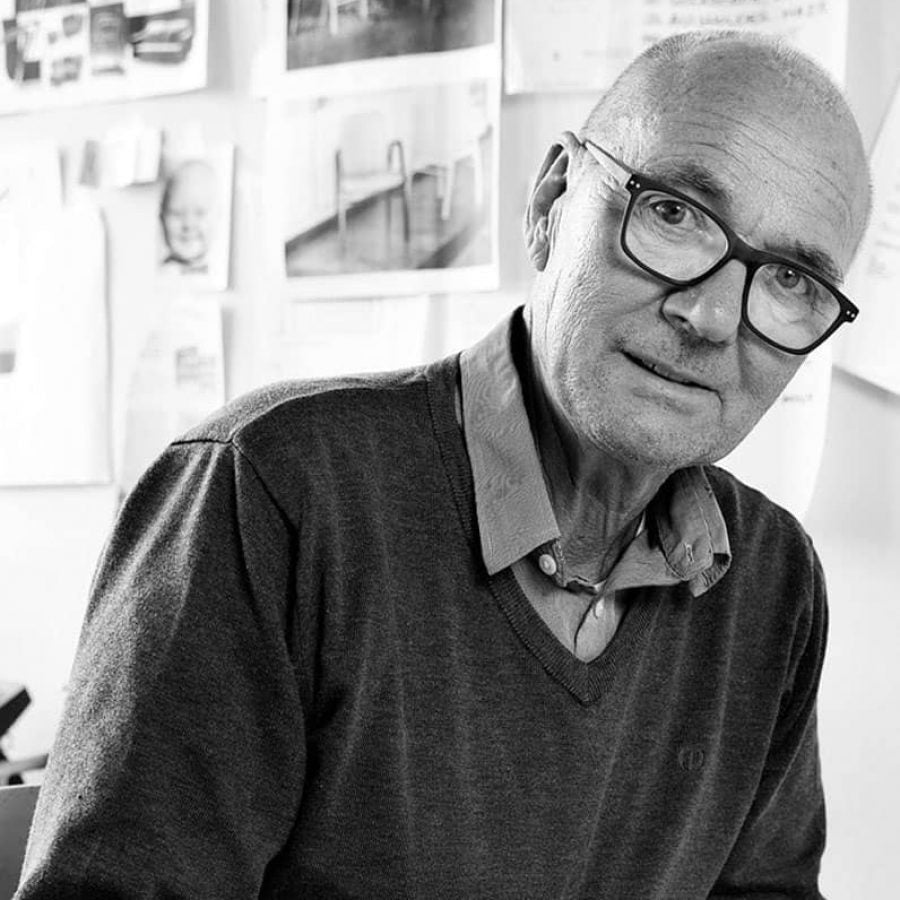 The designer - Tom Stepp
Tom Stepp is among the most recognized designers Denmark has, and has won several awards for his strong and functional craftsmanship.
He was born in 1950, and has a wide range of impressive, practical educations, such as building technician, building designer and architect from the Academy of Fine Arts in Copenhagen. All these various inputs have shaped his personal expression, which is best described as modern functionalism.
With his versatile background, Tom Stepp has a solid platform to work from. This gives him unique insights into what works on a practical level. You can thus also see that furniture design from Tom Stepp is varied design that "has both feet on the ground", but at the same time also radiates an understated beauty for which Scandinavian design is so well known.
- Read more about Top Stepp