SOLDATEN chair
CLASSIC DESIGN - GOOD COMFORT
The beautiful SOLDATEN chair was designed by Poul M. Volther in 1951 for Copenhagen's Møbelsnedker exhibition. It clearly shows the great talent he had as a furniture architect, as it both stands beautifully and is incredibly comfortable. The SOLDIER chair was created for you who love Danish craftsmanship and would like to combine timeless design with optimal sitting comfort.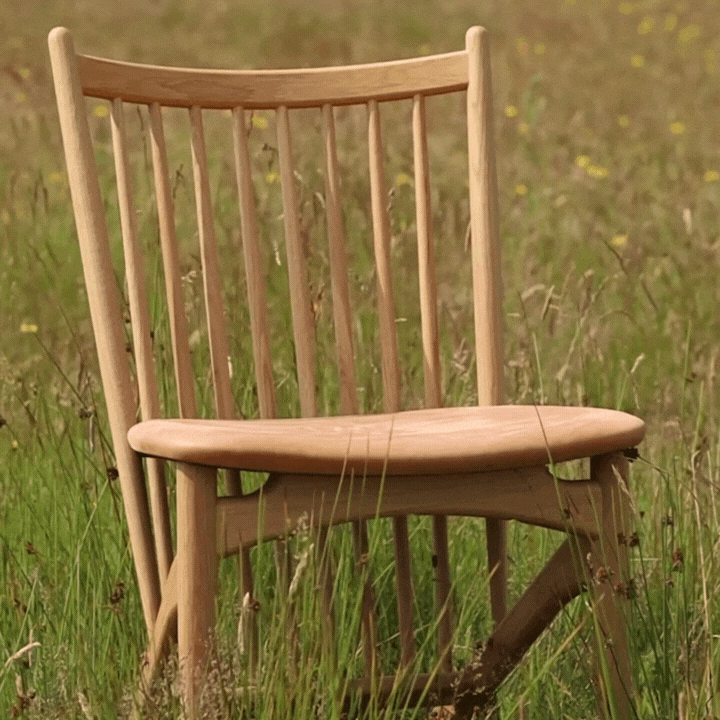 Materials
The SOLDATEN chair is available in oak from FSC®-certified forests (FSC® N002763) with either matt or black lacquer. The paint is water-based, as it helps maintain a good indoor climate and avoids unnecessary strain on the environment. The varnish keeps your furniture beautiful for several years, without the need for additional care. If there is a spill on the wood, wipe the furniture with a dry or hard-wrung cloth, as it can soak in and damage the surface. No other treatment is necessary. When the SOLDATEN chair has aged and has got scratches, it can be sanded down and treated again.
With the SOLDATEN dining chair, you can choose between Dunes leather from Sørensen and Hallingdal from Kvadrat. The natural Dunes leather will give the furniture a beautiful patina over time. It is important to know that it is an untreated natural material, which means that there is no surface treatment. The leather will therefore accept all grease, dirt, color and scratches. Over time, spots will also become smaller, lighter and possibly disappear completely. Therefore, it is recommended that you avoid using water and soap.
Hallingdal is a mixture between wool and viscose, each of which gives good properties to the textile. The wool provides good durability and flexibility, while the viscose gives shine and depth to the colors. The whole thing is dyed before it is spun, which emphasizes the texture of the textile.
SEE SOLDATEN CHAIR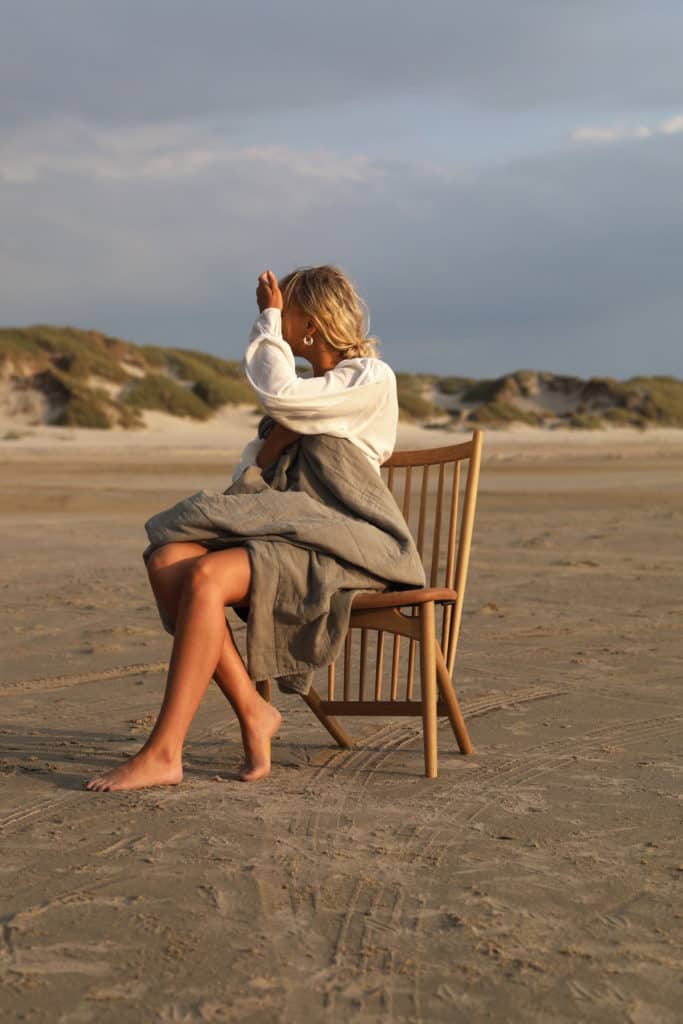 A sustainable chair
The SOLDATEN dining chair is handmade by Danish suppliers in certified materials. The chair is manufactured in West Jutland at a recognized furniture factory, and is of course also produced from wood from FSC®-certified forests (FSC® N002763). This means that no more trees are felled than the forest can support, animal and plant life is protected and the workers are trained and receive a decent wage.
The cushions consist of a high-quality cold foam that protects you and your loved ones against brominated flame retardants and other potentially harmful chemicals. The majority of the furniture textiles and leather qualities we have here at MAKE nordic are certified with the Swan label, the EU flower or Oeko-tex for the sake of both the environment and your health.
- Rad more about FSC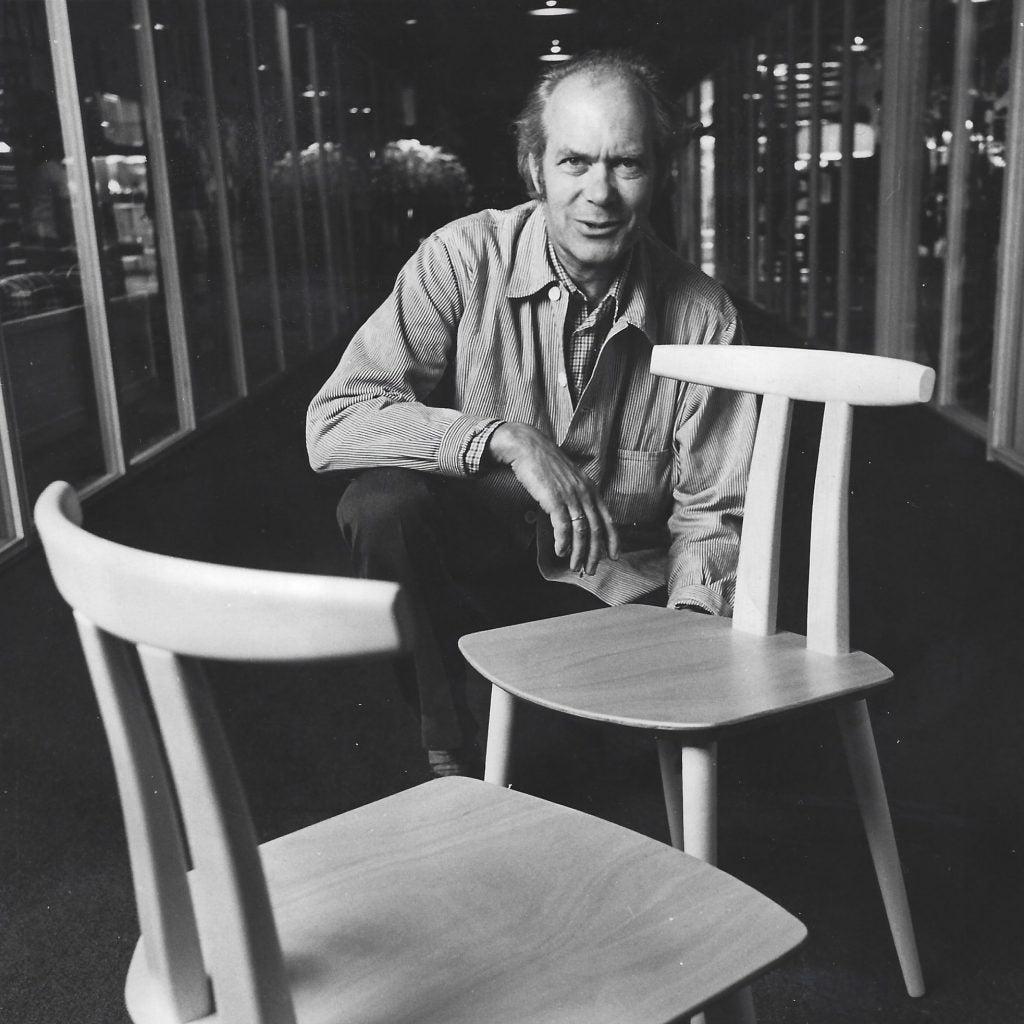 The designer - Poul M. Volther
Poul M. Volther, born in 1923 and died in 2001, is one of Denmark's best architects who have deep roots in good craftsmanship. His style was based on Scandinavian functionalism, which with a modern twist found a middle ground between the Bauhaus style and the classic, practical work. He thus avoided getting stuck in various short-lived trends, and instead designed works that capture people's attention across time.
Poul M. Volther's style was simple, functional and beautiful. Which has resulted in a large number of his design classics finding their way into many thousands of Danish homes, where they are still seen today.
- Read more about Poul M. Volther