MAKE your own or standard?
When you need to find your dream sofa, there are two ways to do it. You can either assemble the modules for your sofa yourself with MAKE your own, or choose a standard model that has already been built for you. See more below.

MAKE your own
With "MAKE your own" you can assemble the modules yourself for your dream sofa.
BUILD YOUR OWN SOFA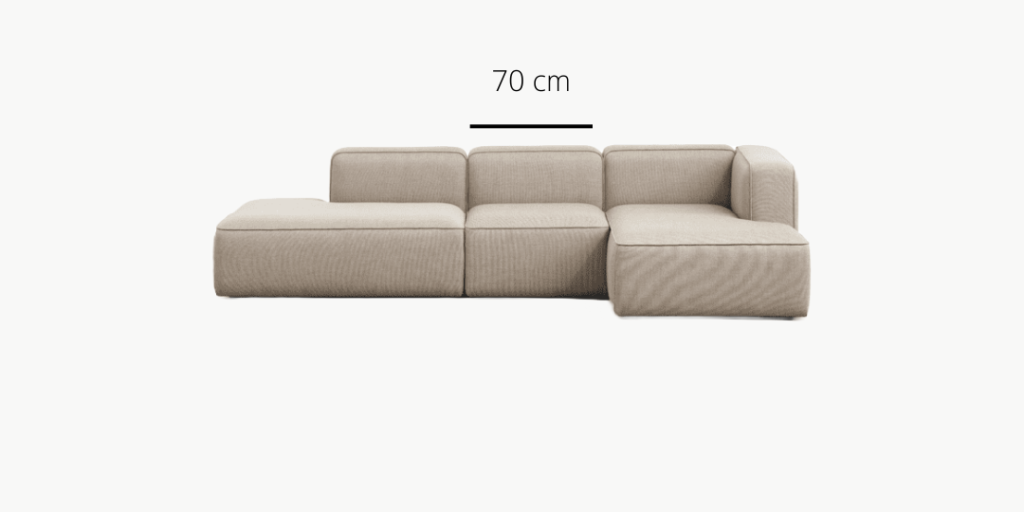 BASECAMP modules
The BASECAMP modules have a backrest width of 70 cm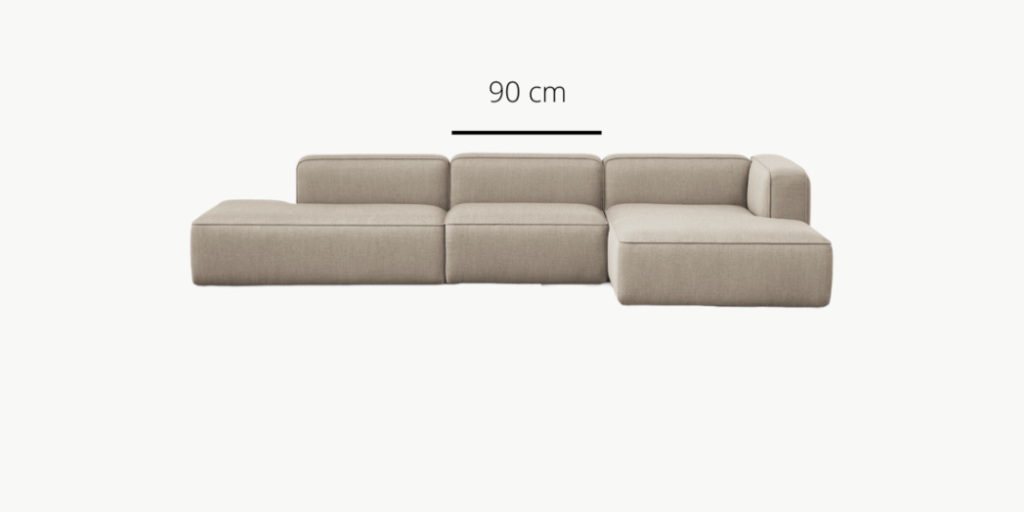 BASECAMP XL modules
BASECAMP XL modules have a backrest width of 90 cm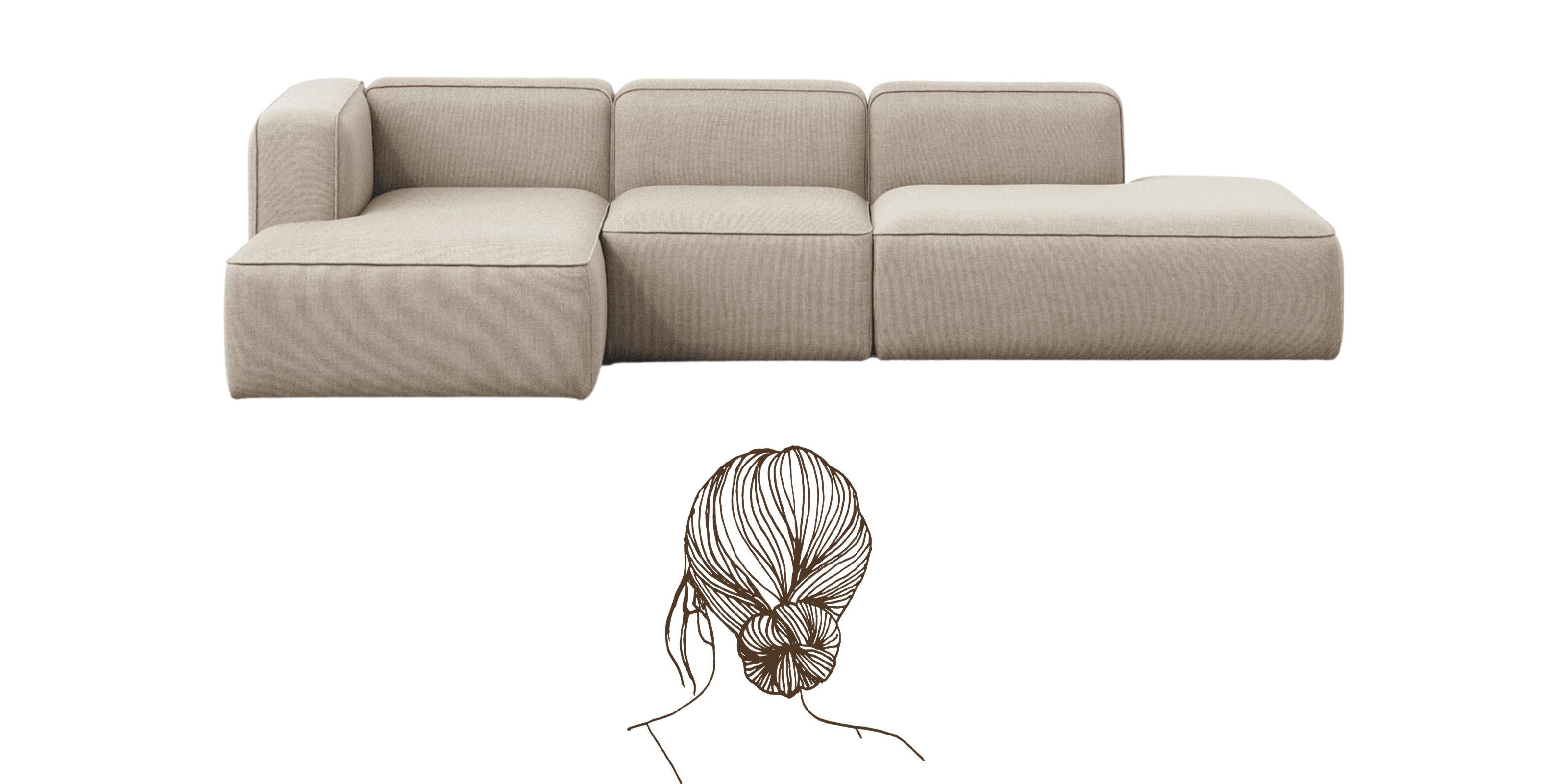 Right or left
When you need to find out whether a sofa has a right or left chaise longue, you have to imagine that you are facing the sofa. The sofa in the picture is facing right.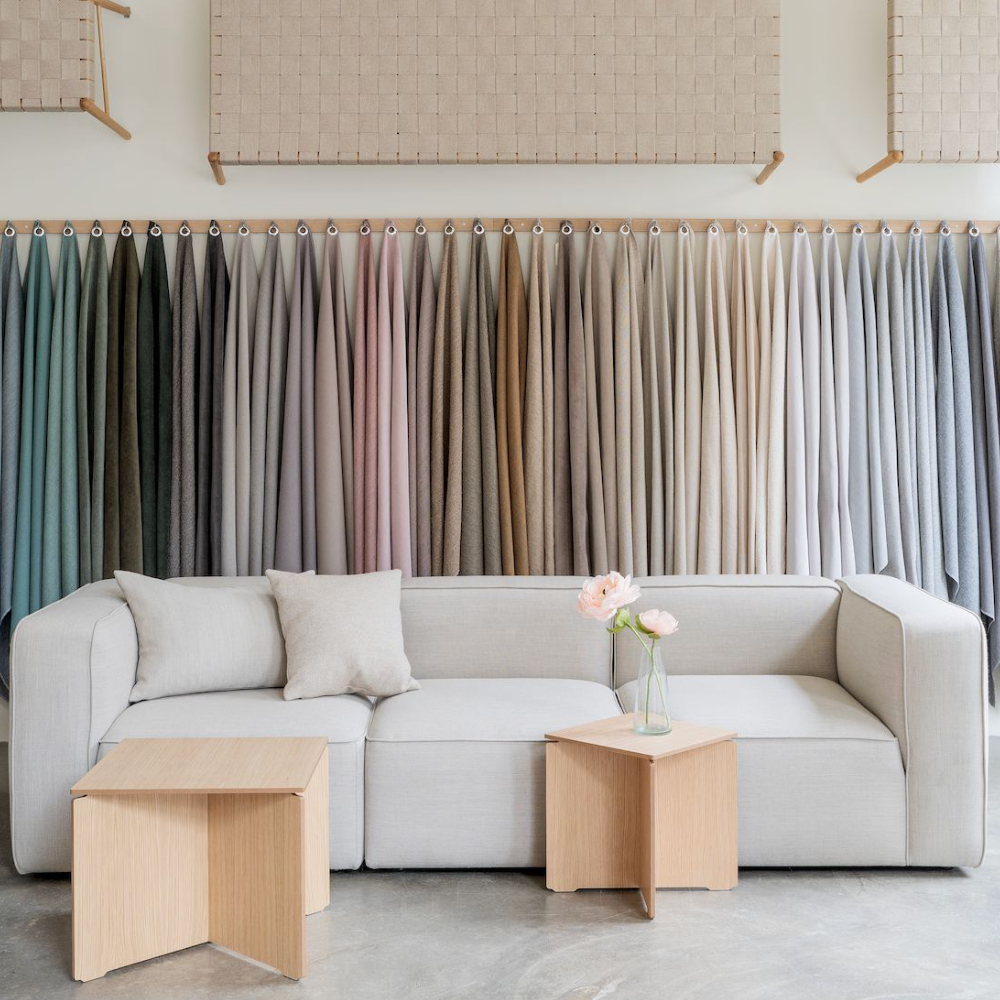 Textiles
All our textiles are selected especially for the MAKE collection, they are selected from a sustainable perspective. The textiles are certified with Oeko-tex, the EU flower or made from recycled materials. In addition to the sustainable perspective, you also get a nice design, beautiful colors and a long shelf life. You will find, among other things, textiles from Danish Kvadrat, Sørensen leather, and other recognized manufacturers. Have you fallen in love with a different textile than the ones you can find on the website? Or are you in doubt about which type of fabric is right for your home? We always want to give advice about our textiles.
ORDER FABRIC SAMPLES
Handmade in the EU
The BASECAMP sofa is handmade according to sustainable principles, together with experienced Danish and European suppliers. The certified materials set stricter requirements for the content of substances harmful to health than legislation does - and we would like to take the extra precautions for your health.
BASECAMP COLLECTION GUIDE
How to assemble your sofa
Your BASECAMP modular sofa is assembled using strong crocodile brackets under the base of the sofa, which ensure that the modules do not slide apart. In the video below, you can see a guide that shows how to best assemble the modular sofa.
Be aware that the brackets must stand straight at a right angle while the modules are pushed against each other. Otherwise, air gaps can form between the modules and they will sit crooked. If this happens, just separate the modules and try again. You do this by lifting the right module so that the brackets are separated.