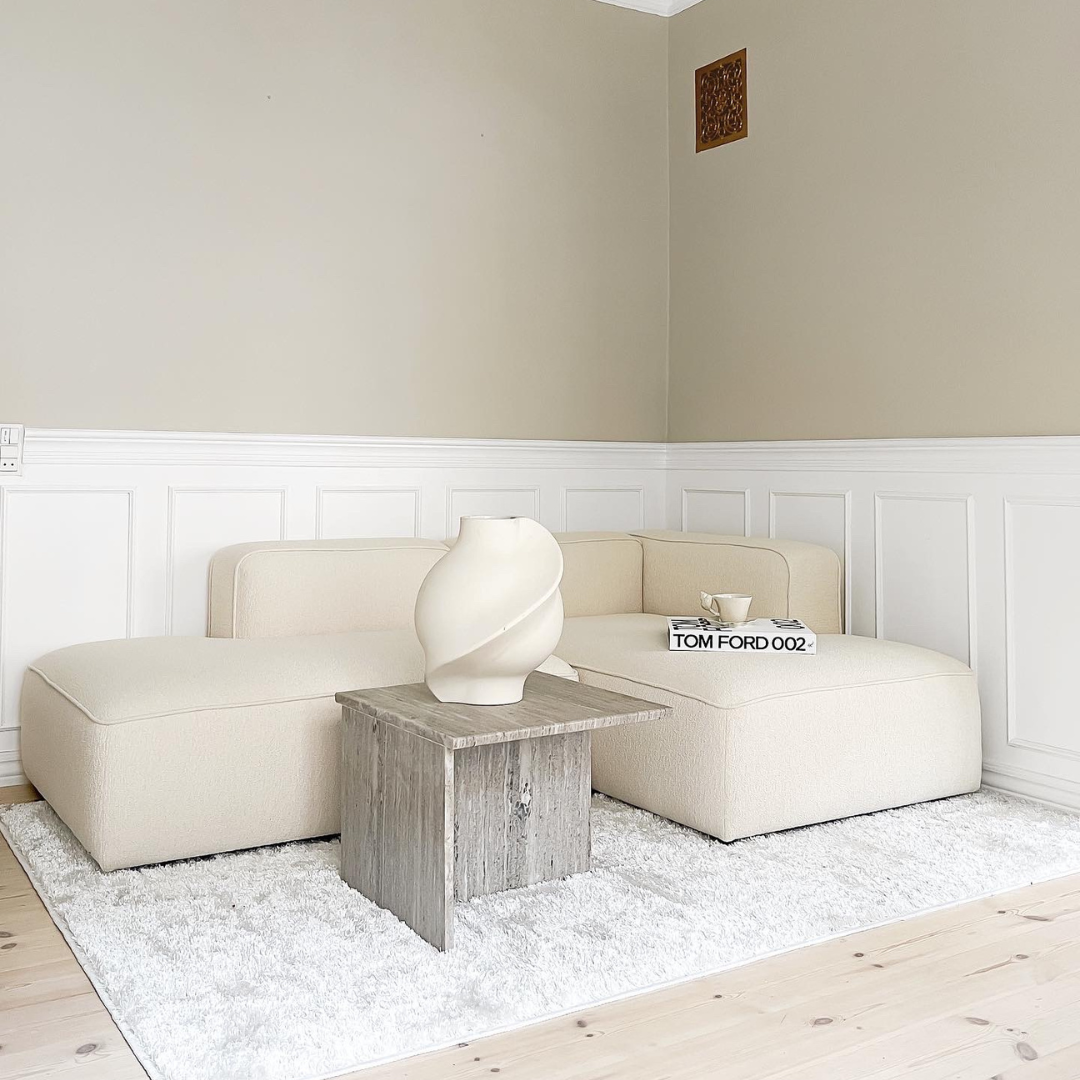 MAKE your own
Design din egen sofa
MAKE your own er din mulighed for at bygge lige den sofa du går og drømmer om. Modulerne findes både i en almindelig udgave og i en XL udgave. Bredden på modulerne er den samme uanset størrelse, så du kan nemt sammensætte alle moduler.
Start her
Modular corner sofas
At MAKE nordic you can create a modular corner sofa according to your dreams. Here you get a corner sofa in Danish design built up of exclusive quality modules. The larger modular corner sofa you want, the more modules you build on. When you are satisfied with your composite design, you can order the corner sofa home immediately. Find out more about the different options here, and get a Danish design corner sofa that is in a class of its own. If you need advice, we are ready to help you on the way to your new dream sofa.
Build yourself a corner sofa in Danish design according to your dreams
BASECAMP modular corner sofas are extremely popular, and here you can tailor a sofa that matches all your wishes for both size and design as well as fabric and color choice. At MAKE nordic, we focus on good quality materials, sustainable design and professional advice that will get you right when ordering your modular corner sofa. Here you can easily find space for the whole family, so everyone can sit comfortably and really enjoy themselves together. Get started designing your modular corner sofa right away by finding inspiration in our many modules here. You are guaranteed to get a corner sofa in Danish design that stands the distance year after year.