The dining room
ONLY THE BEST IS GOOD ENOUGH
At MAKE nordic, you will find architect-designed furniture made in FSC®-certified oak for your dining room. The combination of the certified quality materials and the timeless design means that our furniture can be passed down for generations.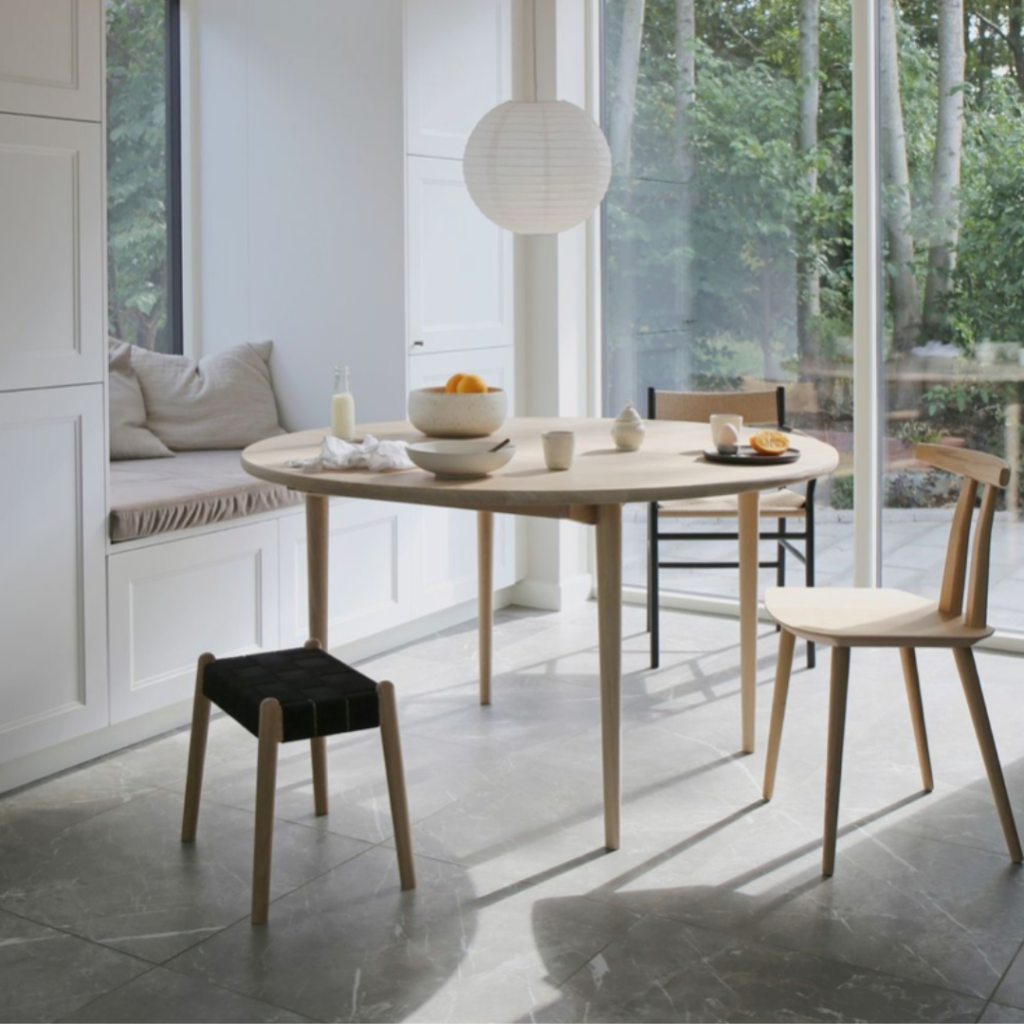 HOLMEN tables
Our HOMEN tables are the perfect dining table for your dining room. The HOLMEN tables are available in a rectangular and round shape in a multitude of different sizes. For all our HOLMEN tables you can buy additional plates, so the table can also accommodate the very large family for birthdays, Christmas Eve or other large events.
If you want a different size than our standard dimensions, you are very welcome to contact us, as we also make HOLMEN tables with special dimensions to order.
SEE HOLMEN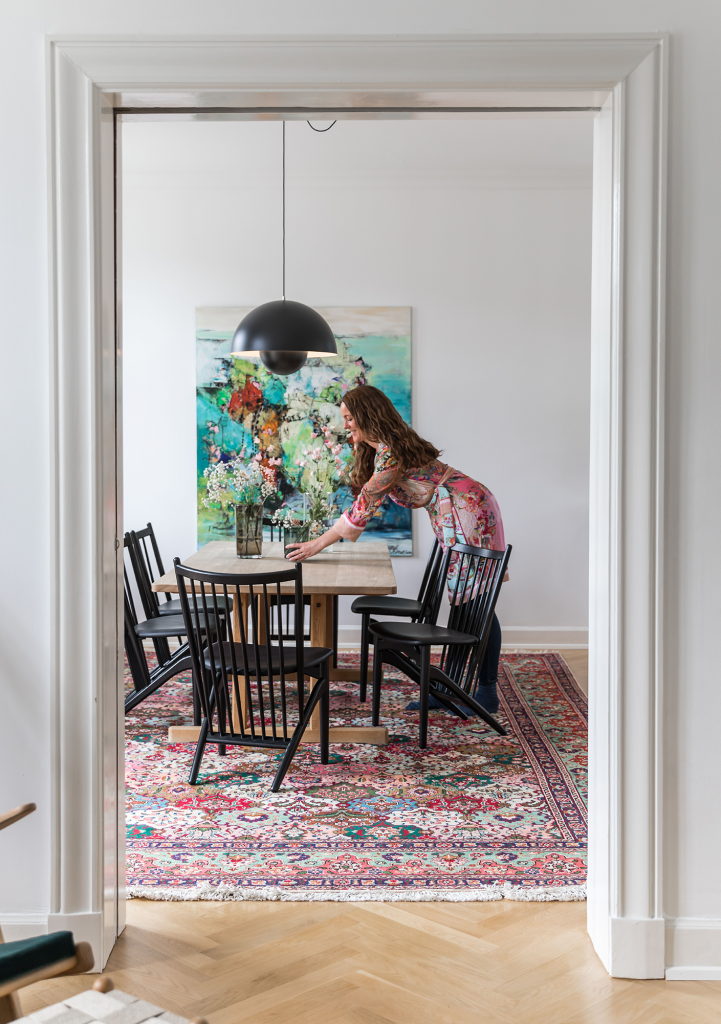 SOLDATEN dining table chair
The SOLDATE dining table chair was originally designed back in 1951 by the renowned designer Poul M. Volther.
The dining chair SOLDATEN is a sustainable chair, which is Danishly produced in solid oak, which originates from FSC®-certified forests (FSC® N002763). The seat is padded to ensure optimal sitting comfort. You have the option of choosing between several different fabric or leather variants from Kvadrat, Gabriel and Sørensen Leather.
SEE SOLDATEN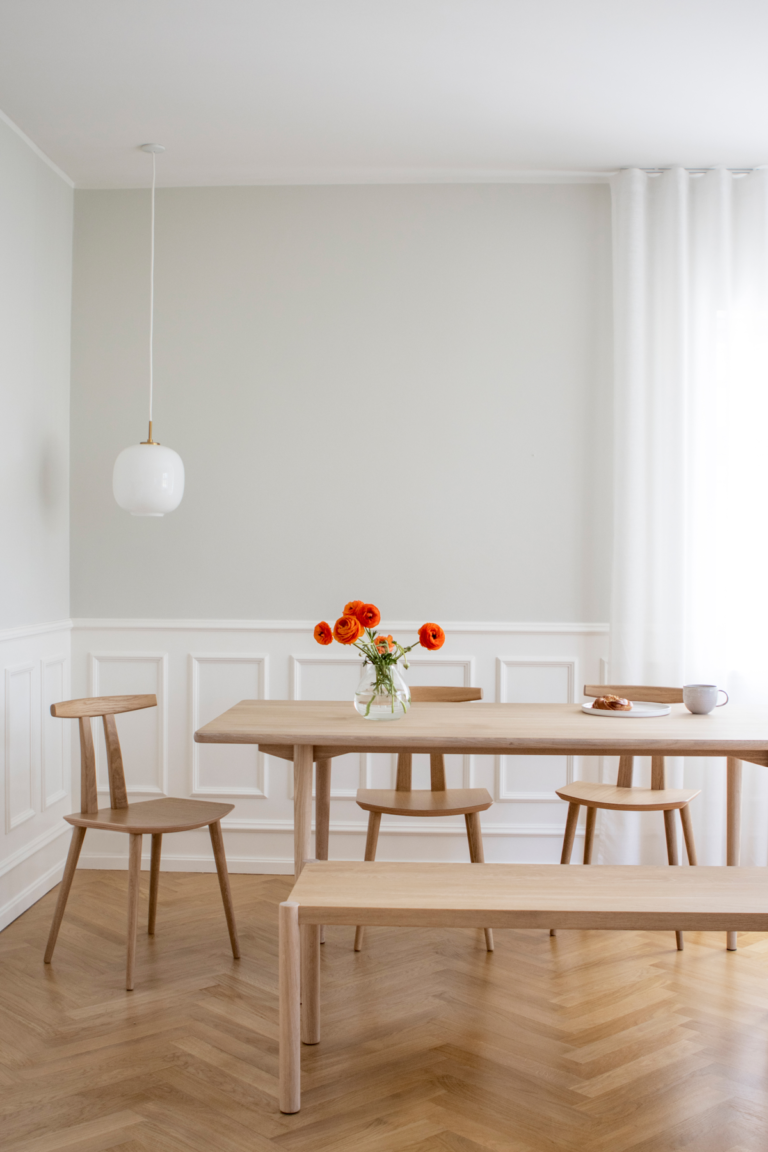 J111 dining table chair
The J111 chair was designed by Poul M. Volther in 1971. The chair had a very special place in the designer's heart when he won a furniture award for the beautiful design.
The chair J111 is for you who love Danish craftsmanship. And for those of you who want to combine timeless design with optimal seating comfort.
The MAKE nordic relaunched version of the Volthers J111 is made of solid oak, which is wood from FSC® certified forests (FSC® N002763) with a natural, matt lacquer or a black lacquer.
SEE J111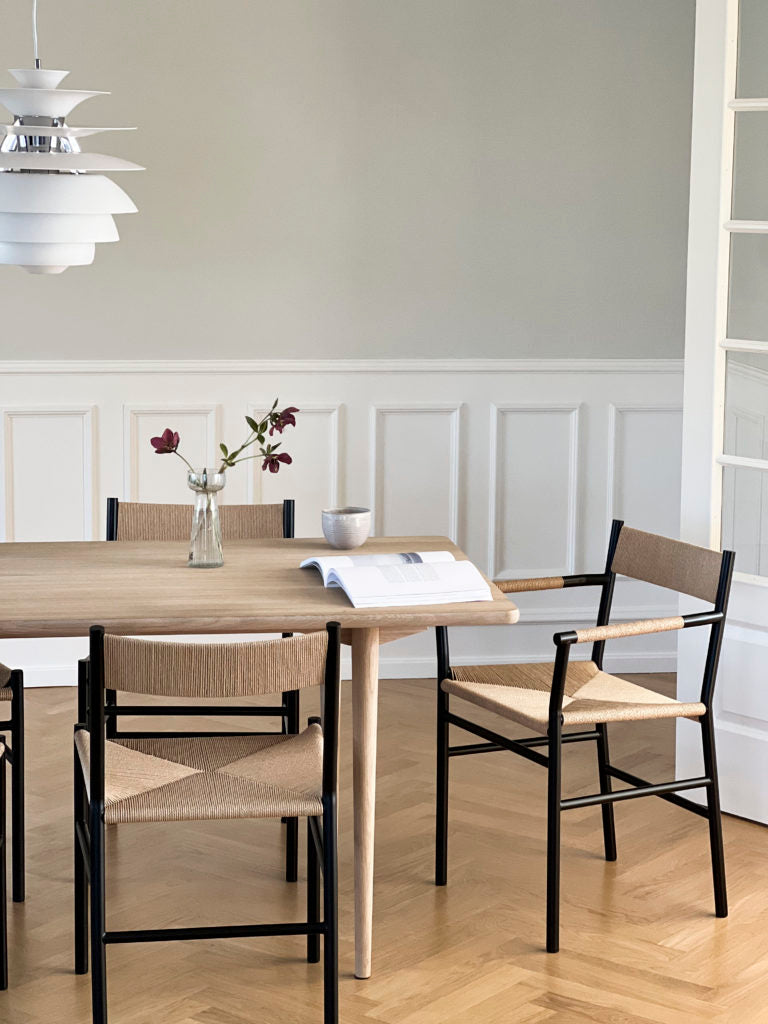 CORDYARD chair
With great respect for the Danish design traditions, Esben Pilgaard Jørgensen has designed the iconic series, CORDYARD.
The series of chairs and a bench were created based on the designer's fascination with steel, and the possibilities of combining functionality with classic paper wicker. The new way of combining the materials gives the chair a timeless expression with a modern twist and a design with both edge and attitude.
OPLEV CORDYARD