3 reasons to choose a round dining table
1. PROVIDES FOR SOCIAL COOPERATION
There is nothing worse than ending up at the boring end of the table at a dinner party. By choosing a round dining table, you ensure that no one sits at the end of the table or is cut off from the company at either end. It becomes obvious for your guests to talk to everyone in the company, as everyone is much more included and can effortlessly participate in the dinner conversation.
It is therefore the better social choice, rather than an elongated table, where the guests are often divided into groups. With a round table, you always end up in the middle of the festive moments, regardless of where you sit.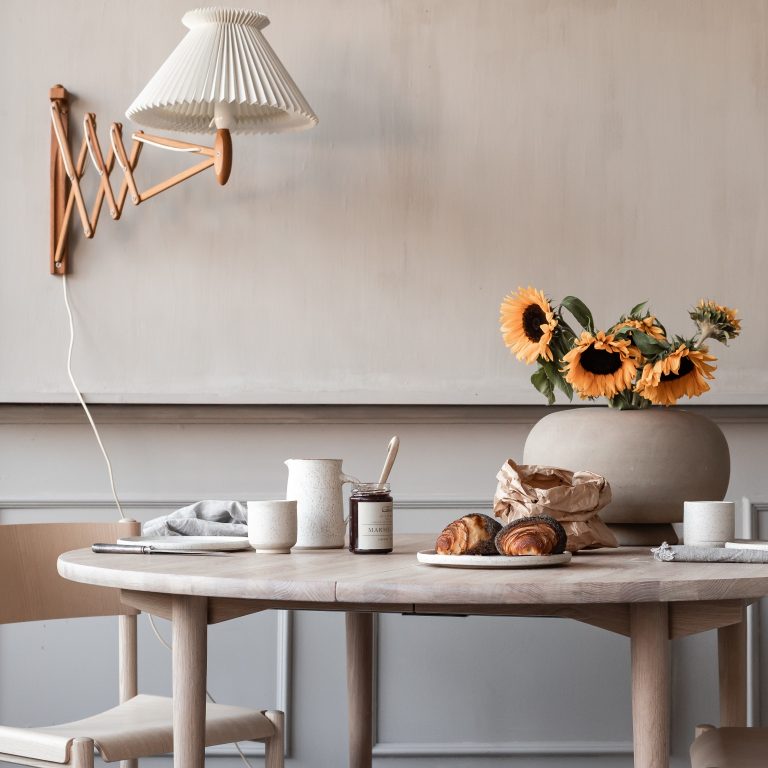 2. GIVES MORE ORGANIC EXPRESSION
A round dining table can easily contribute an organic contrast to the more straight and strict lines that are otherwise in your interior. You can therefore look at the round dining table as a highly functional sculpture that brings together and supports your personal style and decor, using just a single piece of furniture.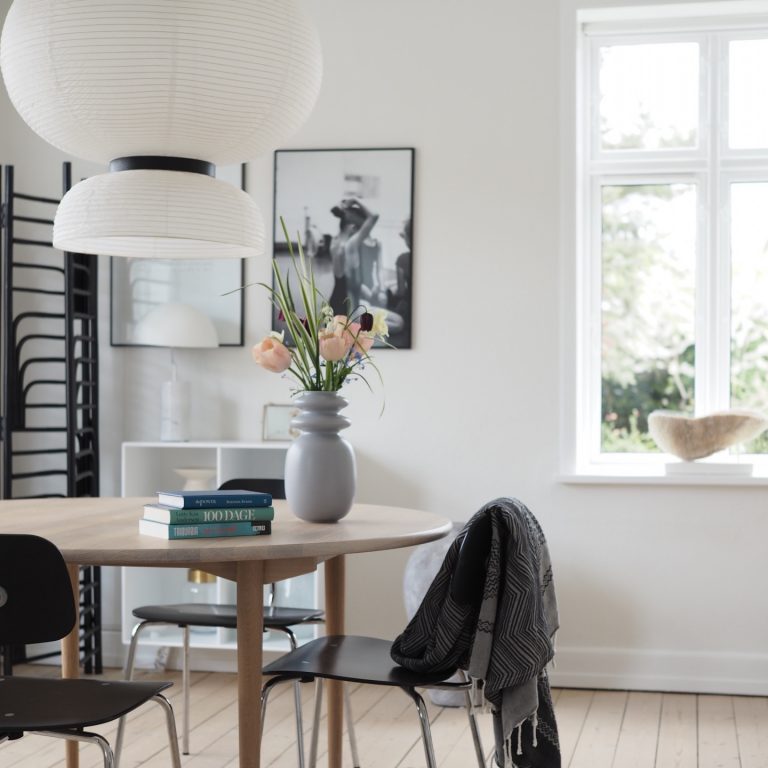 3. INCLUDES MULTIPLE PEOPLE
Where a classic, rectangular dining table can seem restrictive with its angular shape, both in relation to the placement of your guests and the interior design of your dining room, a round dining table allows you to have room for more people around the table. This makes it a more dynamic piece of furniture than an elongated dining table.
Many of us tend to decorate with many "edges" in the form of cupboards, bookcases and sofas with corners. Here, a dining table without edges can be refreshing and loosen things up a bit.