The beige sofa
Scandinavian design and interior design are often characterized by the use of one word; minimalism. In the Nordics, we are known around the world for our interior design style, which often consists of bright colors, natural materials, classic design furniture and simple solutions.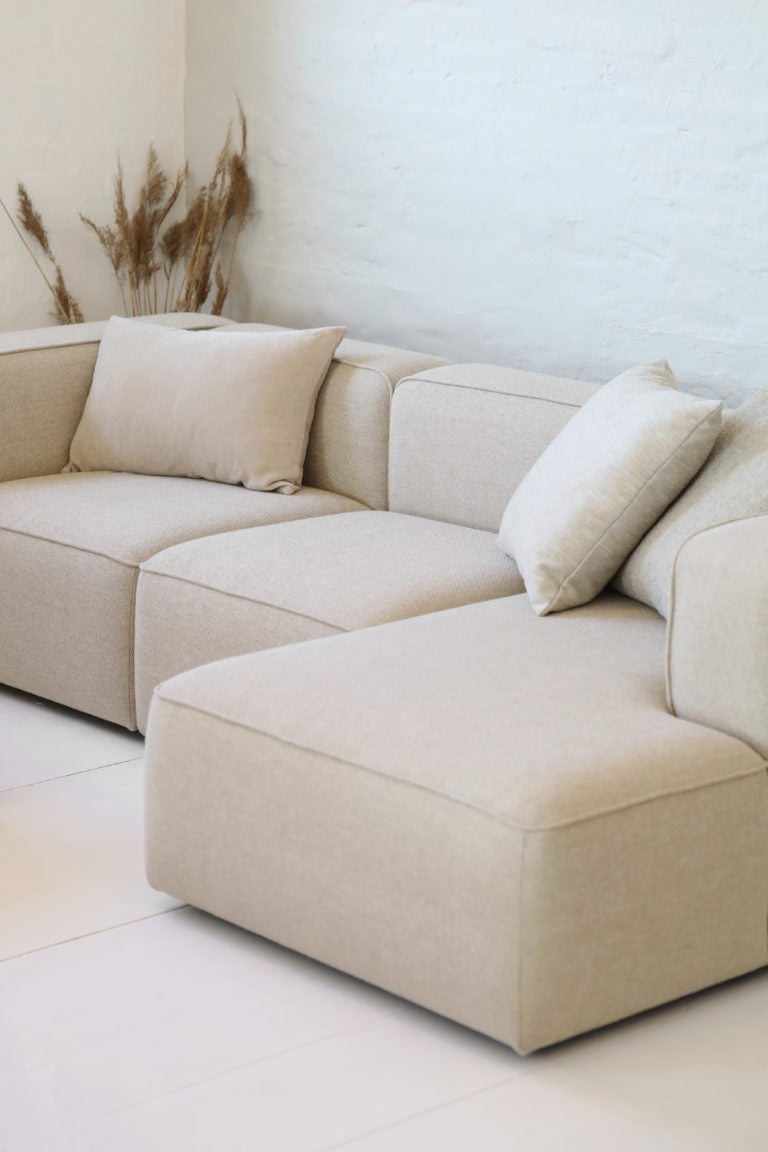 Beige sofa in the living room
The living room is the focal point of the home, where the family relaxes after a long day at work or enjoys the weekend with a good film. It  is also where you can express your personal style and where new and old friends are invited into your world.
The sofa is the heart of the house and often a starting point for the rest of the interior. In the past few years, the light sofas in warm shades have received a lot of attention, as the natural shades help to bring warmth and life to the living room, without the use of the strong and bright colors.
The beige sofa compliments all aspects of Scandinavian interior design. Nature is a large part of the Nordic style, which can be seen in the frequent use of furniture in natural materials such as oak, flax, woolen upholstery. The beige shade goes hand in hand with natural materials and gives the room warmth and light.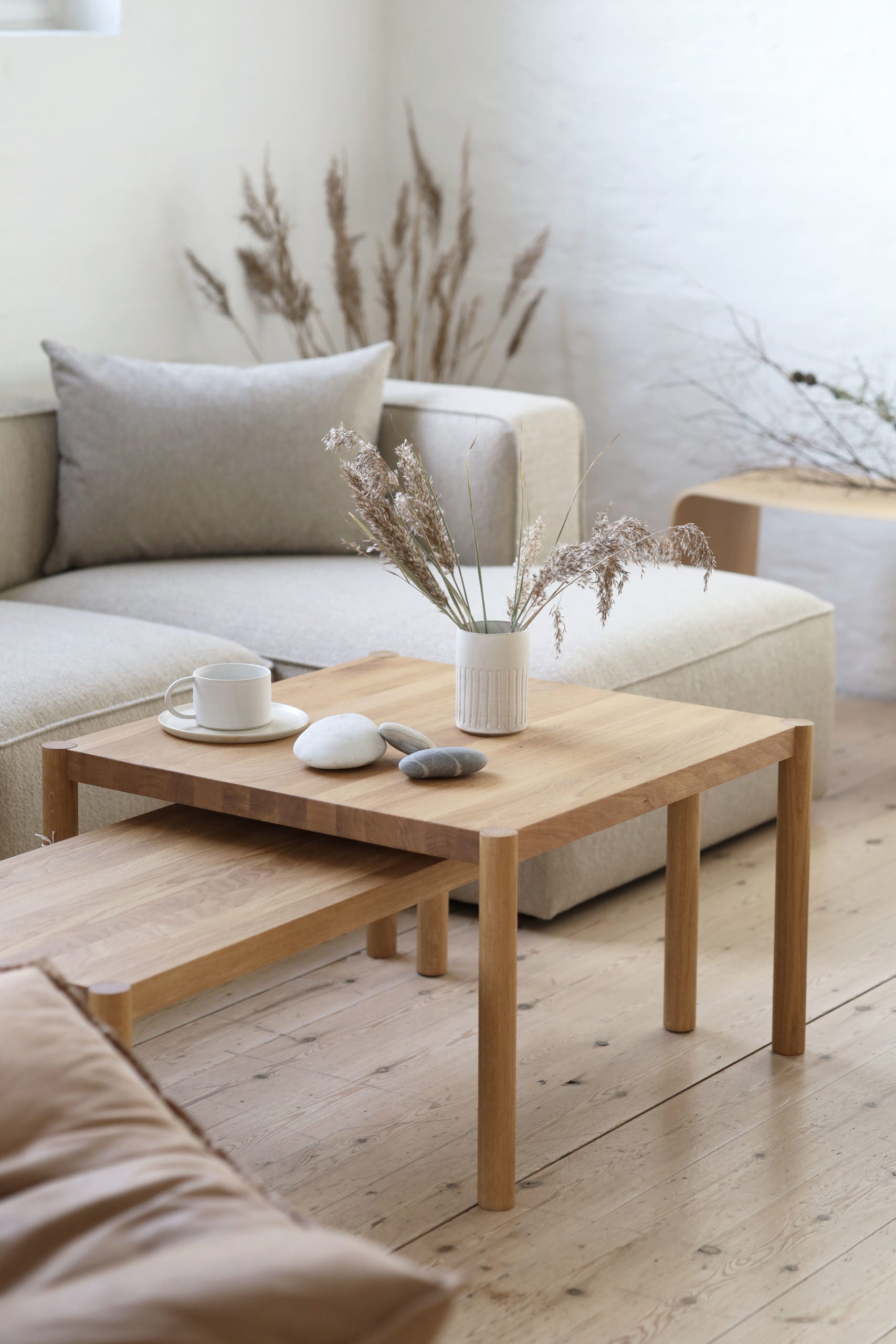 In addition to the furniture, the use of a textile, such as wool and linen, also helps to promote the feeling of nature in the room, where the live candles or the fireplace, which many Scandinavians like to have, also contribute to a cozy atmosphere. Hygge is an essential topic for Danes in particular.
If you dream of a beige sofa for your home, the BASECAMP sofa is available in many beautiful shades of beige, regardless of whether you prefer wool, fabric or velvet. In addition, BASECAMP is a sofa with a simple and beautiful expression, which meets all the requirements for comfort and expression to be able to fit into your Scandinavian home.
There is therefore no doubt that 'nature' is also a key word in the Nordic interior design style. And a beige sofa can thus be an easy source of naturalness and warmth in the living room. The sofa is usually a large piece of furniture that will have a central place in the home, and thus mean a lot to the rest of the expression. The beige color is easy to combine with wooden furniture and other natural materials, but can also easily be used in a room with colder color tones such as gray or blue, where it will simply contrast with the colder color shades and create a more natural light and at the same time give heat to an otherwise cool room.