Assembly guide CROSSBOARDS
Assembly guide
The CROSSBOARDER tables by Esben Pilgaard Jørgensen can be sent to you with GLS. This therefore also means that the light and elegant tables must be assembled when you receive them. And luckily it's as easy as playing!
How to assemble your tables
When you receive your CROSSBOARDER tables, the package will contain 3 sheets of oak veneer, 4 felt pads and 5 double-sided tape. We recommend that the 4 felt pads are used under the table legs if your table is not to be placed on a carpet, but on a wooden floor, tiled floor or similar.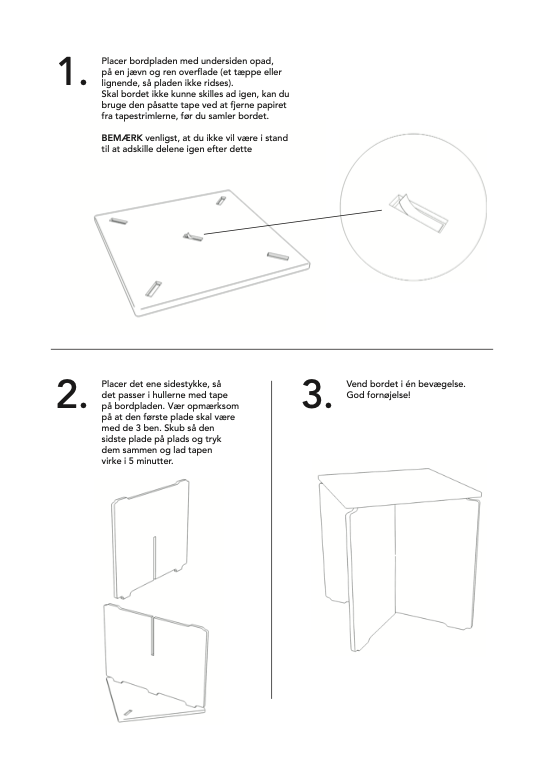 Step by step
1. Place the table top with the bottom side up, on a smooth and clean surface (a rug or similar) so that the table is not scratched. If the table cannot be taken apart again, you can use the strips of double-sided tape by removing the paper from the tape strips before assembles the table. Please NOTE that you will not be able to separate the parts again after this
2. Place one side piece to fit the taped holes on the table top. Please note that the first plate must be with the
3 legs. Then push the last plate into place and press them together. Leave the tape on for 5 minutes.3. Turn the table in one movement.
Enjoy!